How much will roof repair services cost in Malaysia? This is a question that needs to be answered before you commit to any roof repairs. Roofs are expensive, and it is important to know the average price for before you start working with contractors. So once you know the average cost to repair your roof, then the next step is to hire a professional contractor for roof repair in Malaysia for your roofing needs.
We have compiled all of the information for this blog post about roof repair service in Malaysia, so please read on if you want an answer!
Why do you need a roof repair service?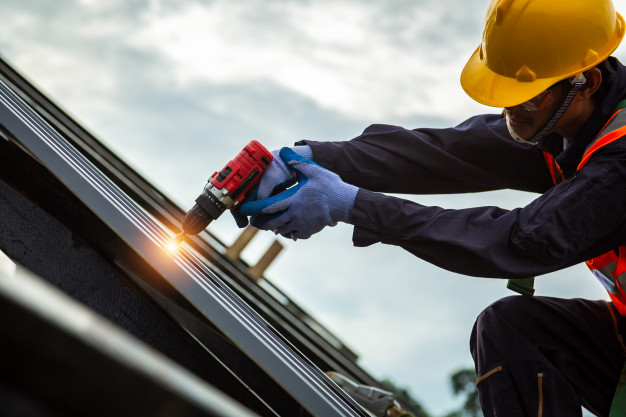 Before we talk about the price to repair your roof, it's important to know why you need a roof repair service in the first place.
There are many reasons why to hire a professional roof repair contractor.
A roof repair contractor can fix any roofing problems you may have, such as leaks and holes.
They can also replace your roof if it's beyond repair or will soon need replacement.
A roofer is experienced in roof installation and can replace your old roof with a new one.
Often times you need to hire someone for these services because it is dangerous to do them yourself.
You should also think about calling a professional if any part of the roof needs repairs, such as shingles, flashing.
What Determines The Price For Roof Repair Services in Malaysia
The average price for roof repair services is usually starting from RM300 for a basic roof repair.
Roof repairs can range from RM300 to over RM5000 depending on the size of the roof, and what needs to be done in order to fix it.
The price will also vary between companies, so expect about 20% more or less.
However, the cost of roof repair in Malaysia depends on many factors.
1. The type of roof material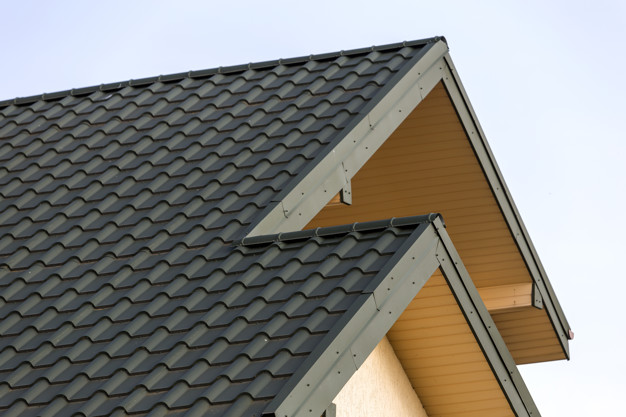 The type of roofing material has a direct correlation with the cost of roof repair in Malaysia. For instance, metal roofs are more affordable than slate or concrete tiles that require skilled labor to install.
Here are some examples of roofing materials that are commonly used in Malaysia and their average cost of roof repair:
– Metal Roof – RM 300 to 500 per square meter
– Slate or Concrete Tiles – RM 400 to 600 per square meter
– Bitumen Shingles and Asphalt Material – RM 250 to 350 per square meter.
*Note that these prices are only for the installation.
2. The size and shape of the roof area
The size and shape of the roof also contribute to the cost of roof repair in Malaysia. A leaky skylight that is only a few square meters will usually be less expensive than repairing an entire roof slab with issues on multiple sides, for example.
*Note: these prices are only estimates and may not reflect your exact situation.
You can figure out the size and shape of your roof by using a measuring tape to measure the length, width, height, and diagonal measurements. However, it is better to ask a roofing contractor to help you with this.
3. The condition of the roof
The price of roof repair also depends on the condition of the roof. If you have a badly leaking skylight and also need to replace all your tiles, for example, this would be more expensive than repairing only one tile if it has become cracked or broken.
* Note: these prices are only estimates and may not reflect your exact situation.
The condition of the roof can usually be determined by a few things.
-It might be leaking or have cracks in the roof tiles that need to be repaired.
-The roofing material may also start to deteriorate and can no longer support heavyweight loads like rainwater.
To know the condition of the roof, you have to inspect the roof. Most roof repair contractors offer you a free roof inspection because they want to know more about the roofing material and whether it is worth their time.
The cost of repair will depend on several factors, but one thing you should note that how much damage has been done to your roof. It can be from just a few cracked tiles or all the way up to a complete roof replacement.
4. The quality of workmanship that will be used for repair
A professional roofer will always offer high-quality workmanship as well, which can be a factor in your roofing cost. This is why it is important to see the roofer's work history and find out what kind of reputation they have in the industry.
You can find out more about the roofer's reputation by talking to their previous clients and joining local neighborhood organizations.
Roofers with a good reputation are often more expensive, but you should be willing to pay the higher price for their quality of workmanship in order to protect your home or business investment.
5. Whether or not it is a commercial or residential property
The type of property can also play a role in the cost of roofing repair in Malaysia. A commercial property will require significantly more work than a residential one, so it is important to have this included in your budget when you start looking for roofers or doing research about prices on your own. This is because commercial property roofs are more vulnerable to wear and tear because they have a higher amount of foot traffic, which can lead to the roof coming down sooner than it would on a private house.
You'll find that in many cases, commercial properties might require replacement rather than repair work when damage occurs as well.
Other Things To Consider Before Hiring a Roof Repair Services
There are a few things that you should consider before hiring roof repair services in Malaysia. Some may not seem important at first glance, but they can come back to haunt you if ignored or dealt with poorly.
1. Find a company that has experience in roof repairs
You need to find a company that has experience in roof repairs. Not only can a lack of knowledge lead to an improper or shoddy repair, but it also means you're more likely to have the problem reoccur in the future.
A good idea is to ask for references if possible as this will give you some assurance they are qualified and able.
2. Check reviews and testimonials from previous customers
You can check reviews and testimonials from previous customers to see what their experience was like with the company. Were they satisfied? Did they have any complaints or suggestions for improvement?
This can give you some insight into whether it is worth hiring them, as well as which aspects of roof repair services, could use a little more attention.
3. Ask for recommendations for roof repair services
You can ask for references or recommendations from people you know who have had their roofs repaired in the past.
This will help you find a roof repair company in Malaysia that is experienced and reliable, which can make for an easier experience overall.
Conclusion
We hope this blog post has been helpful for you and that it helps answer some of your questions about roof repair costs in Malaysia.